What Are The Differences Between Rabbit And Mouse Antibodies?
Antibodies are the most commonly used tools in biological research. They are used in various applications such as Western Blot (WB), Immunoprecipitation (IP), Immunofluorescence (IF), Immunohistochemistry (IHC), and enzyme-linked immunosorbent assays (ELISA).
Two of the most common hosts for antibody production for testing are rabbits and mice. To know more about antibodies, you can also check out the Boster Bio featured products online.
Introduction of antigens and multiple antibody reservoirs
Rabbits as hosts have a high success rate with a larger pool of antigens than mice. In mice, antigens such as small molecules and peptides are often non-immunogenic, whereas rabbits produce the desired antibodies to challenge antigens, including small molecules, peptides, and post-translational site modification (PTM).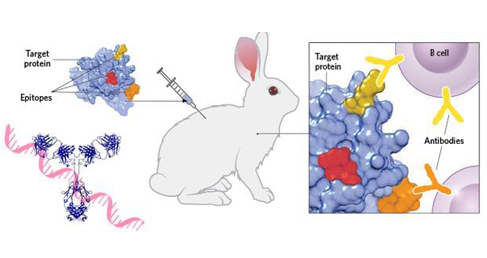 Image Source: Google
The resulting rabbit antiserum consisted of a greater variety of antibodies than the mouse antiserum.
Application
The antibodies produced in mice are generally suitable for general applications such as WB, ELISA, flow cytometry, and IP. However, they tend not to provide satisfactory results for staining applications such as immunohistochemistry (IHC) and immunocytochemistry (ICC). In comparison, rabbit antibodies performed better in this test, especially when used on mouse tissue samples.
Duration of immunization
Mouse antibodies require a shorter immunization time because of their host size. Mice usually need one and a half months of immunization and rabbits need two to three months.
The biology behind the benefits of rabbit antibodies
It is believed that rabbits have a completely different mechanism for developing a B-cell repertoire than other mammals. Current models assume that there are three main steps in the development of rabbit B. lymphocytes.